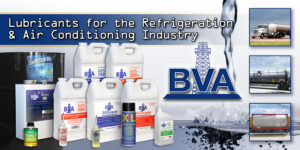 All products that BVA manufactures are available for export. Most common products we export are refrigeration oils and auto air conditioning oil. These products are usually packaged in smaller containers.
Our BVA Spray, and Mosquito Control Oils are usually exported in 55 gallon drums, One way IBC Totes and ISO tanks.
Our BVAdvanced products division offers high quality synthetic and semisynthetic industrial lubricants, specialty refrigeration lubricants and process lubricants which are usually exported in 55 gallon drums and are available in our other standard containers.
Available through BVA ASIA LTD.