BVAdvanced designs, formulates, produces and packages Synthetic and SemiSynthetic lubricants and fluids. Our major customer base includes Private Label and Original Equipment Manufacturers. Some of the major product lines are:
Compressor Lubricants
Air, Refrigeration, Process and Hydrocarbon,
Vacuum Pump Lubricants
Turbine Oils
Longer life, clean operation
Gear Lubricants
Including high performance, energy saving
Chain and Conveyor Lubricants
High and low temperature
Hydraulic Lubricants
Including high performance, energy saving
Heat Transfer Fluids
Seal Fluids
General Purpose
Custom Specialty Lubricants and Fluids
Designed to solve problems
Food Grade Lubricants
Covers all the above applications
Equipment Cleaners and Conditioners
Expert Services
Custom Formulation, Unique Product design, Technical Service
---
BVAdvanced designs and manufactures most of our own specialty additive packages from basic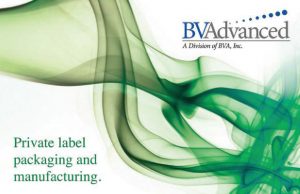 additive materials. This separates us from most competitors who simply blend additives supplied by other companies. We have also developed, and in some cases patented, base fluids and additive components. We invest in research and field testing to prove our product performance before introducing new products. We also work with equipment manufacturers and often their end users to solve problems. We may not be commonly known because of our private label focus, however we are the innovation and quality product behind many well known quality lubricant products, including OEM brands.
BVAdvanced has developed new patent pending energy savings lubricants for compressor (air, refrigeration, hydrocarbon and process gas) and in September 2009 received a new patent for industrial and compressor conditioning fluid additives, CO2 and Ammonia Refrigeration compressor lubricants. We have also developed energy saving lubricants for hydraulic and gear applications. Now synthetic lubricants can pay for themselves and lower energy costs!
BVAdvanced is also involved with certain heavy duty construction equipment products for extreme environments and reduced energy and fuel requirements. These include maximum efficiency hydraulic fluids, gear lubricants, portable air compressor lubricant/Coolants and other specialty applications.